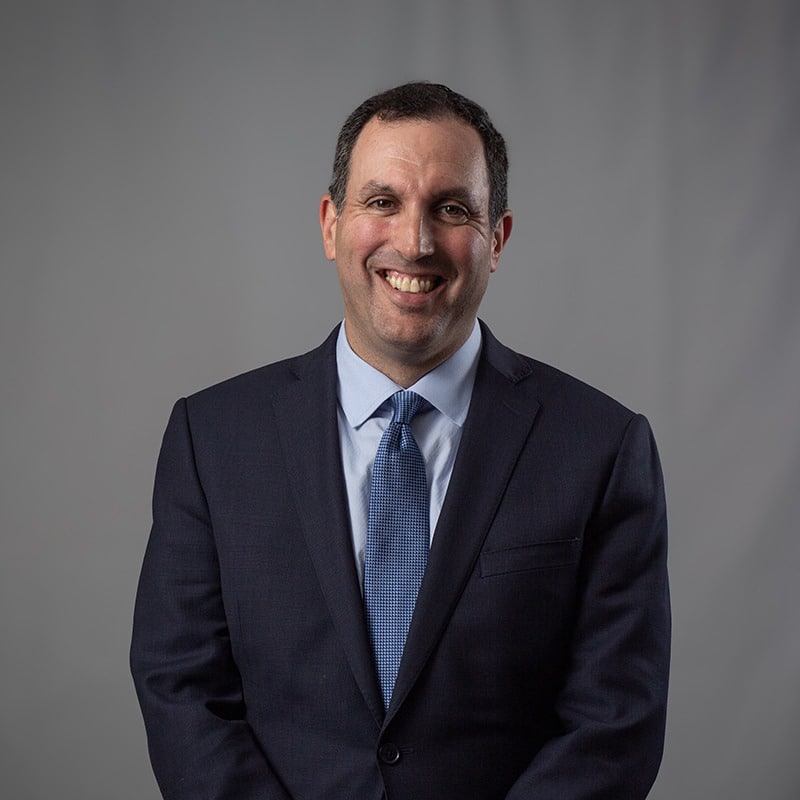 Alan J. Mensh
Senior Partner
Profile
Practice Areas
Location Information
BIO
Alan Mensh joined Ashcraft & Gerel in October 2000 and has successfully worked with our clients who were injured as children in rental properties. Many of these cases involve childhood lead poisoning. Young, vulnerable children exposed to toxic lead levels have experienced significant learning disabilities, attention disorders, and problems with their education and employment opportunities.
As part of his efforts, Mr. Mensh has written legal briefs and delivered oral arguments in over 30 appellate cases, several of which have established important precedents in the field of lead paint litigation and general consumer protection law.
Mr. Mensh has well‑regarded skills as both a litigator and negotiator, having won six‑and seven‑figure jury verdicts, as well as many substantial out‑of‑court settlements on behalf of his clients.
Case Highlights
In one recent memorable case, Mr. Mensh helped a young boy through years of protracted litigation after finding that he had been exposed to lead paint as a child. Previous attorneys had tried to help the child, but none were successful given the complexities of the case. Mr. Mensh discovered a defendant that all the previous lawyers had ignored, which breathed new life into the case.
The client was an orphan, living in foster care, with no living relatives that could serve as witnesses to his very serious case. Mr. Mensh needed a link to the past to make his case. Mr. Mensh was able to jog the memory of his client, by now a young man, until he recalled an elementary school teacher who had been very involved in his life. Working with his team, Mr. Mensh located this woman who had seen the boy's living conditions in his youth and was able to serve as an important witness in the case.
Through this newfound witness and the evidence she provided, Mr. Mensh was able to connect his client's case to his past living conditions and then build a solid case, which resulted in a very significant settlement for his client.
Early Years
After receiving his J.D. from the University of Baltimore School of Law, Mr. Mensh began his career in criminal defense, a move that allowed him to develop an expansive set of trial skills. He later transferred these skills to his personal injury work at a Baltimore area firm, where he spent nearly a decade further honing his skills.
Mr. Mensh joined Ashcraft & Gerel in 2000 and focused his attention on cases involving product liability and serious personal injury.
Outside the Courtroom
Mr. Mensh has lectured to a national audience of fellow attorneys on the topic of using expert witnesses in lead paint poisoning litigation. He has also been interviewed and featured in the media concerning his vast experience with childhood lead paint cases. These include the Baltimore Sun, National Public Radio, Montgomery County Cable Television, Lawyers USA, the Daily Record, and several local radio shows. He has also been retained by fellow trial lawyers in order to serve as an expert witness.
Mr. Mensh lives with his wife and three daughters in Baltimore.
Education
B.A., University of Maryland, 1989
J.D., University of Baltimore, 1992
Bar Admissions
Maryland
Washington, D.C.
United States District Court for the District of Columbia
United States District Court for the District of Maryland
Awards & Recognitions
AV Preeminent® Rating, Martindale-Hubbell®
Professional Associations
American Association for Justice
Baltimore City Bar Association
Maryland Trial Lawyers Association
Trial Lawyers Association of Metropolitan Washington, D.C
LOCATIONS
Baltimore
120 East Baltimore Street,
Suite 1802
Baltimore, MD 21202
410-539-1122